PhD, RN, FAAN, PHCNS-BC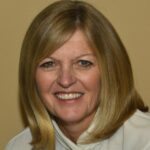 Barb has more than 25 years of leadership experience in both acute and long-term care settings. During those years, she worked closely with clinical staff, physicians and organizational leaders to create cultures of sustainable quality outcomes and service excellence. Creating motivating professional practice environments and relationship building/team training are key components of these cultures.
Barb began her close affiliation with the Magnet® program in 2001 while working in Aurora Healthcare in Milwaukee, WI, the first healthcare system to achieve Magnet Recognition®. Barb's experience with organizations on the Magnet® and Pathway to Excellence® journey spans more than a decade and she has helped dozens of organizations achieve their designation goals. Barb also works with Long Term Care facilities to help them achieve the AHCA/NCAL National Quality Awards based on the Malcolm Balridge Award criteria for quality in performance excellence.
Barb is a researcher, writer and speaker with expertise and a proven track record in application of novice to expert across all areas of nursing. Her vast experience includes whole systems peer review, whole systems shared governance, implementation of evidence-based practice, nursing research programs, and family centered care. She has authored two books, developed a shared governance tool kit, and published numerous peer-reviewed publications.
Her work is known nationally and internationally and she has worked with nurses in New Zealand, Brazil, Saudi Arabia and Singapore.