NCP consults with healthcare organizations to transform the professional practice environment to empower practitioners, develop leaders, and achieve outcomes that outperform national benchmarks. Our mission is to assist organizations in achieving a superior level of performance and sustainable quality outcomes through expert consulting services. By upholding the inherent autonomy, authority, and accountability of all professions, and through our belief of the power of nursing, we are able to assist in the transformation of the professional practice culture across the organization. Our commitment to providing customized, high quality consultation services is evident through the testimonials sent to us by our clients.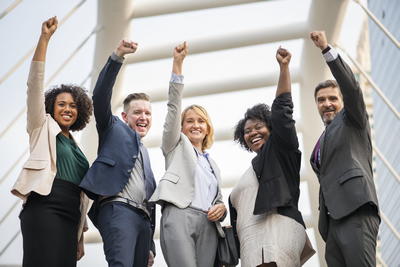 Testimonials are defined as a written declaration certifying to a person's character, conduct, or qualifications, or to the value, excellence, etc., of a person or thing; a letter or written statement of recommendation. Don't just take our word on how great NCP's consultation services are. Take a look at what our client's have to say:
NCP Client Testimonials
"On May 31st, 2021 at 4:30 pm, I hit the "Submit final documents" button on ADAM. I am so delighted and proud of all the work WLA has been able to achieve and put forward.
I cannot thank you all enough for all your help and support. Thank you for being available to answer any silly or repeat questions, thank you for working with our team, thank you for helping us identify stories and write them, thank you for working through our challenges, and thank you for helping us stick to this really tight timeline."
Grateful and thankful,
Arifa Aboobucker, MBBS, MHA
Magnet Program Coordinator
Nursing Administration
Kaiser Permanente WLA
"Thank you for your wonderful presentation entitled "RN Care Coordination: Practice, Education, and Certification" at our Catalyst Academy 2015. Your important topic and great presentation style had the audience immediately engaged."
Holly A. De Groot, PhD, RN, FAAN
Catalyst Systems, LLC
"You had a hand in getting us there [receiving Magnet® status]."
"Thanks for your article in the Nurse Leader on shared decision making. I always appreciate your words of wisdom in this arena."
"Great examples of control charts used [in NCP's webinars] to "tell a story" of improvement over time."
"What a difference a peer makes! Our discharge medication reconciliation accuracy rose from 56% to greater than 90% in one year, and our improvement has been sustained for over one year beyond that."
Nicole Jones, RN, MS and
Beth Lacoste RN, MSN
East Jefferson General Hospital – Metairie, LA
"We appreciated the examples you presented [in your webinars] per standard – this was helpful related to many standards be written generically."
"Our Pathway to Excellence® document was accepted! Thanks for all of your help!"
Pathway to Excellence® Project Director, 2012
"Thank you for helping us on our way to Magnet® status. I know your visits to us and your advice steered us on this journey. We value your input."
"We just summarized the comments from your presentation – Our nurses loved [our consultant] and her message."
Judy Boerger
Parkview Medical Center
"Thank you so much for an amazing Nurses Day! We had the best turnout ever, and your presentations were spectacular. People have been talking about it ever since, and I've heard grumbling from people who couldn't be there—a sure sign of a great event! Thank you for your wisdom and support! It has been totally great working with you."
Paul Parker RN, BC
Mid Coast Hospital, Brunswick, ME
"We value your input – I especially value your candor and wisdom!"
"Excellent presentation! I'm excited about implementing peer review in our organization. Fabulous speakers with a true passion for the content."
Participant
Peer Review Workshop, 2012
"I wanted to say thank you [to the NCP Consultants] for their insight. I'm a staff nurse and beyond their guidance for Magnet, they provided insights into my profession while tying in IOM and ANA principles. You inspired my colleagues and myself with our journey."
Joy Fumera
Kaiser Permanente Orange County-Irvine
"Thank you for the excellent workshops you conducted for our nursing leaders, council members, and educators. Finalizing the professional practice model as well as writing our bylaws, and council charters and objectives, was monumental. There was overwhelmingly positive feedback and enthusiasm as we move forward on our shared governance journey. Thank you for your leadership and expertise."
St. Mary's Health System
"The level of excitement since your visit is outrageous. Staff are even more engaged and energized, with most talking about the learnings you shared."