PhD, RN, CNS, FAEN, CEN, NEA-BC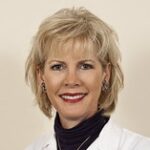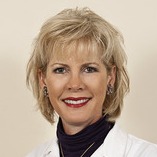 Dr. Ruthie Robinson has more than 35 years of experience in acute care nursing, including nursing administration and nursing education.
A researcher and writer, Dr. Robinson has published in peer reviewed journals and contributed to several book chapters. She has presented on a wide range of topics including Magnet® preparation, peer review, intimate partner violence, and moral distress. In addition, she has been active in several nursing organizations and has served in leadership roles on the national level.
Ruthie's leadership skills are evidenced by her accomplishments. She was a Magnet® Program Director and led a hospital to its first designation and first re-designation. The initial designation occurred during a merger. To undergird this accomplishment, Ruthie guided the development of a shared governance structure and implemented a clinical ladder. She led her organization in the achievement of the Pathway to Excellence® Designation twice and has served as a lead reviewer for the ANCC Pathway to Excellence Program®.
Dr. Robinson's range of experience and expertise includes serving as a Chief Nursing Officer during an acquisition which gave her the opportunity to conduct research on nurse leaders and acquisitions. Ruthie served as an interim Chief Nursing Officer as the hospital underwent six successful surveys in six months, included Joint Commission and Magnet® re-designation. She was also a Chief Nursing Officer during the opening of a new hospital.
Ruthie's expertise includes undergraduate and graduate nursing education where she oversees graduate level evidence based practice projects. Her experience in program evaluation adds an important dimension to her role as a consultant.
Dr. Robinson holds the PhD in Nursing (Texas Woman's University), MSN (University of Texas Medical Branch, Galveston) and a BSN (Lamar University). In addition, Ruthie holds certifications in emergency nursing and Nursing Administration advanced. Dr. Robinson earned a Post-graduate certificate in Healthcare Ethics (Rush University).