Nursing Consulting Partners has gone virtual! We now offer the full range of "live" consultation services online as well on site. We hope this eases the way to continue working to build and sustain your professional practice environment and meet your strategic goals while ensuring safe patient care during the pandemic.
Our goal is to offer the same high-quality consultation services to a wide range of audiences in a more accessible, efficient, and cost-effective way.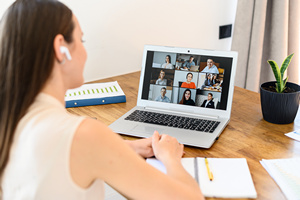 We start with a free orientation to ensure successful NCP online meetings, workshops, and interviews. You will learn valuable tips to make the most of our online virtual visits.
Our expert consultants have earned their wings. Now we can fly across the Internet instead of on an airplane to visit your organization.
Virtual Consulting from the Cloud